Main Content
Science Technology Engineering Mathematics
Your journey begins here.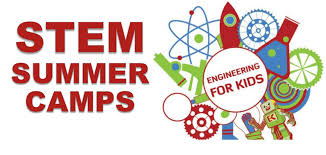 STEM Learning Lab Rental
STEM Education Programs
STEM Education Curriculum Design
STEM Consulting
STEM Workshops
STEM Academic Coaching
STEM Teacher Certification
Certified Maker 3D Printing Certification
Math Tutoring
STEM Summer Camps
STEM Summer Programs
For our cities to become technology corridors, we must expose our students to emerging technologies in the classroom at the same rate at which business and industry are exposed. By empowering parents, educational institutions, and communities to provide sustained STEM learning opportunities to their students, we will produce the highly trained pipeline of skilled workers that are needed to create these corridors.    
Hello from Jeff the CEO/Geek in Chief
We are committed to creating a unique and immersive learning experience for every child. All lessons are prescribed based on each student's most current learning assessment obtained from their school. Essentially, we re-mediate then accelerate!